We've all been there – falling asleep at a game of cricket, when suddenly we spot a fair-skinned lady, holding her parasol and waiting for the game to end.
Should I approach her, you think. There are many courtiers on her doorstep. And her father won't approve you anyway. And even if I do approach, what should I say?
It is time to put your insecurities aside and strike a conversation with her. Below are some first-liners to get you started, Victorian style:
The romantic approach

The casual approach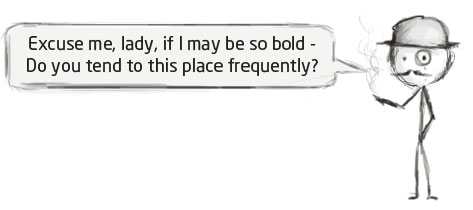 The straight-forward approach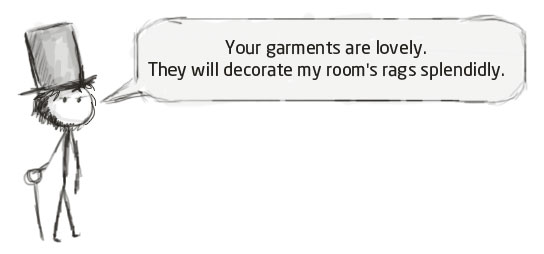 The "you should date me 'cause I'm rich" approach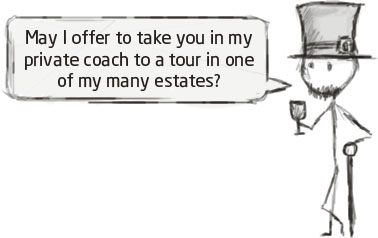 The really bad pickup line approach
Credit goes to Nathan "Relvox" Dortman for this one.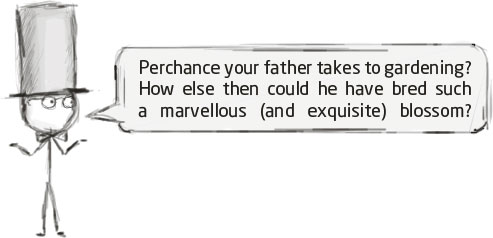 If used correctly, any of these sentences could get the conversation going. It is only a matter of time then, until you hear what you want to hear (and let's face it, that's what you want to hear):